Some of our posts contain affiliate links and we may receive a small commission from purchases made through these links.
Over the past few years, a number of books have been adapted for the big screen and people can now enjoy watching their favorite characters in live action. Take a peek at the top ten books made into awesome movies.
Fantastic Beasts and Where to Find Them
Written by the famous author of the Harry Potter Series, J.K. Rowling, this book revisits Potter's world. It is sort of a supplement and a prequel to the Harry Potter series. Its only difference is that it takes at an earlier period and in a different place. It reveals the adventures of New Scamander, a writer, and his discovery of New York's secret society of wizards and witches.
Billy Lynn's Long Halftime Walk

A novel written by Ben Fountain, this book is about surviving soldiers in a battle in Iraq. Billy Lyn, a 19-year-old soldier, tells the story of what really happened back in Iraq. During the halftime show in a football game on a Thanksgiving Day, the revelations would take place through flashbacks. Indeed, it has an interesting plot, and you cannot just manage to miss watching this movie adaptation.
Tony and Susan
This book by Austin Wright is about a writer who sends his ex-wife a package which contains a manuscript he has written which contains distressing stories about their previous marriage. Truly, it is both a must read and a must watch due to its intriguing plot.
Silence
The story is set in Japan in the 17th century. It tells the story of a young Jesuit priest from Portugal who came to Japan along with two other priests to do missionary work. Then they have learned the truth about their teacher, Christovao Ferreira. This novel is written by Shusaku Endo.
Miss Peregrine's Home for Peculiar Children
This novel written by Ransom Riggs is about a teenager who explores a strange house only to discover the unusual abilities of the residents. Surely, your time would not be wasted as you watch this captivating movie.
Brain on Fire
The book narrates the story of Susannah Cahalan, who spent a month in a hospital and was diagnosed with a rare autoimmune disorder encephalitis. This disease caused her to have blackouts, violent attacks and delusional episodes. Watch how her brain is attacked by her own body.
The November Criminals
The story is about a high-school senior with disruptive behavior issues who did everything to investigate the death of his classmate and find the killer. The book was written by Sam Munson.
The Queen of Katwe
From the imaginative mind of Tim Crothers, this novel is a true story of Phiona Mutesi from Uganda. The story tells how she became one of the world's best players in chess.
The BFG
Surely, you will be in awe in this masterpiece from Roald Dahl, as the friendship between a young girl named Sophie and a big friendly giant develops and deepens. It is a strange friendship yet it truly captures the heart.
A Monster Calls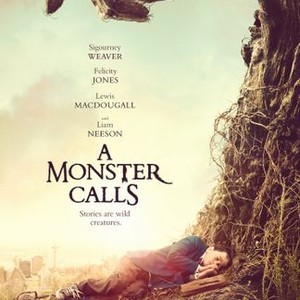 A story by Patrick Ness, this movie is about a young boy who invented a fantasy world to escape from bullying in school and cope with his mother's illness. He lived in a world occupied by monsters and creatures.
Books will take you to places far and unknown, and movies will fill that world with landscape, color, voices, and faces, thus completing your fantasy.