Some of our posts contain affiliate links and we may receive a small commission from purchases made through these links.
The dust has somewhat settled after the best Super Bowl in NFL history and we have an agonizing few months to go until September. The best thing aside from training camp rumors is making outlandish predictions about the next season.
Some of them have a real basis in logic and facts, but some of them are just sheer insanity with a very small probability of becoming reality. We've compiled the ten most entertaining ones to help you survive these long 6 months until the season begins. A little food for thought goes a long way and we would like to know your opinions about them. Will they become reality or not?
Colin Kaepernick will have career resurgence
The often-criticized Kaepernick was really poised to be a superstar a few years ago. Last season he was stuck on a really bad 49ers team, amidst of a whole lot of controversy. For next season, we predict he will end up on the Texans and have the season of his life, as a result of a legit opportunity.
 The Patriots will go undefeated…
There is just no legitimate reason to believe anything different will happen. Brady won't be suspended this season and will be even angrier and more motivated to dominate the league like he is used to in recent years. The addition of Dwayne Allen makes their offensive line even scarier and he and Gronk are going to wreak havoc.
…but with Garoppolo at the quarterback position for most of the season
Yes, you read that right. Brady is prone to get injured sometime during the season, as age and mileage on his legs accumulate. Some may have speculated that Garoppolo will be traded. But the smartest bet will be to keep him and put him in the fire in 5 or 6 games. Just so the heir of the now 39-year-old Tom Brady can get more feel for the game.
Six teams will change coaches after the season
Some teams' executives will be disgruntled with a lack of success and perhaps the Bengals' Marvin Lewis will retire because of a lack of excitement. The turmoil at the coaching positions will be greater than the last few seasons and we can't wait to see how it plays out.
Deion Jones of the Falcons will win Defensive Player of the Year
The Falcons' linebacker had a good rookie season and he is bound to get even more space during the upcoming season. His team is predicted to repeat the success they had last year, and we think he will take down J. J. Watt in a very tight race that will go down the wire.
The Seahawks will reach the Super Bowl
Russell Wilson will be a big reason for this resurgence and improvement. The quarterback will be in better health this season, and when he is in peak condition – the Seahawks are to be feared. We also predict the Hawks will add some important free agents to revamp and already solid roster.
Tony Romo will also have career resurgence
Although he had a miserable time this season at Dallas, he isn't to be written off. The man has a lot more in his tank and he should seriously be considered for a starting job. To be even more ambition with our prediction – we think that he will make the playoffs with his new team, but the Cowboys will surely miss them.
Cam Newton and the Panthers will rebound
Even though twelve Panthers became free agents, the team will successfully recover from a dismal season and continue the success they've had during Cam's MVP season. Oh yeah, he will be in the mix for MVP too.
Beyonce will perform at halftime at the Super Bowl in Minneapolis
Although Lady Gaga put on an astonishing performance, her vocal capabilities and sheer talent is no match for those of Beyonce. That's why the NFL will go with the surefire success and bring forth one of the most vocally talented singers of all time.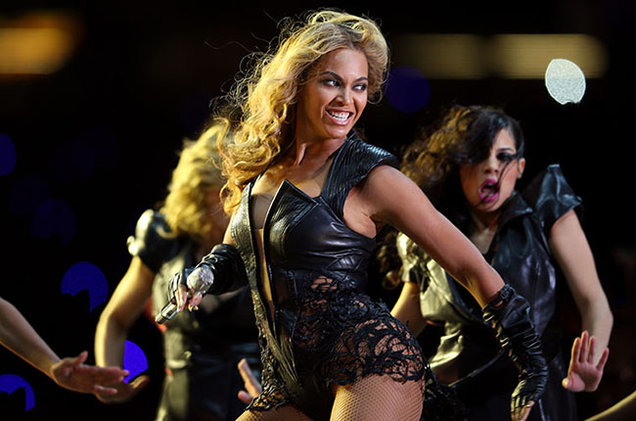 Oakland Raiders will confirm Vegas relocation in 2019, after this season
After a few rumors about San Antonio and Portland, it's been clear that the Raiders are in search of a potent and wide market. Nothing says "good market" more than the city of Las Vegas. It won't be much of a shocker, but the Raiders' time in Oakland is about to come to an end.